Addicts get £400m in Sickness Benefits
Macer Hall of the Daily Express reports that drug addicts and alcoholics are being given more than  £400million a year in taxpayer-funded sickness benefits, from figures revealed yesterday.
More than 75,000 claimants are receiving up to £108 a week while being signed of work with addiction problems.
Government officials insist the number of claimants has dropped by 28 per cent since the Coalition came to power.
But MPs are furious that taxpayers are still funding the lifestyles of jobless addicts.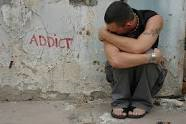 Tory backbencher Nigel Miles said: "The better way to spend public money is to help people get past their addictions and get them fit to work rather than paying benefits while they stay addicted."



Whitehall figures yesterday showed there were 46,810 claiming sickness benefit because of alcohol misuse while 28,440 had drug addiction. Alcoholics received nearly £250million and drug addicts were given £185million.
"To help and heal people from this scourge  there is a continuing need for input from professionals, the NHS, outreach workers and GPs. Unfortunately all of these resources have little chance of providing this adequately due to cuts and our austere fiscal climate"