BBC searches for disabled weather presenter
Ian Johnston writes in The Independent – The BBC is looking to train disabled people to become weather presenters "to improve on-screen diversity", the broadcaster has said.
The free course is designed to "provide an introduction to the world of weather presenting to help men and women with a disability feel comfortable appearing on television, radio and online presenting weather bulletins".
An advert on the BBC's careers website says: "Do you want to share your passion for the weather by presenting weather bulletins? do you have a disability? The BBC does not currently have any weather presenters who are disabled and we are actively seeking to improve on screen diversity.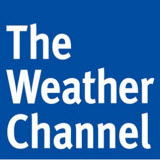 "We will be offering a short training course which will provide an overview of working in the BBC Weather Centre and give practical experience in presenting weather bulletins to camera. You will meet established weather presenters and members of the production team and will  learn what it takes to present BBC weather bulletins. You don't need to be an expert or to have a qualification in meteorology, but we are looking for people with a proven interest in this area, coupled with lots of enthusiasm!"



While it stresses the training scheme does not guarantee a job, it adds trainees "will be eligible to apply for future vacancies in the team".
A BBC spokesman dismissed suggestions of political correctness, telling The Daily Telegraph: "There is nothing 'PC' about offering training to people with disabilities.
"Is it 'PC' to take so long and will successful candidates have a mental illness, cerebral palsy, speech impediment, serious sight problems etc – doubtful! – sorry it doesn't wash with me"