How is the NHS in England currently funded?
The NHS is funded mainly through general taxation supplemented by National Insurance contributions.
While the NHS is generally described as being 'free at the point of use', patients have been required to contribute towards the cost of some services (eg, prescriptions and dental treatment) since 1951. Exemption arrangements are in place that cover many patients, including those aged under 16 or 60 and over, as well as recipients of specific state benefits. The exemptions in place resulted in 90 per cent of all prescription items in England being dispensed free of charge last year (Health and Social Care Information Centre 2016).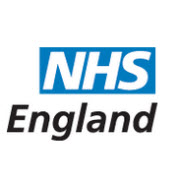 The relative contribution from each of these sources of finance – general taxation, National Insurance and user charges – has fluctuated over the years (see Commission on the Future of Health and Social Care in England 2014b). For example, the proportion of income from user charges, from a high of 5 per cent in 1960 remained at 1.2 per cent between 2007 and 2011 (Hawe and Cockcroft 2013).
Across the UK, private health insurance policies are held by 10.6 per cent of the population. Most of these are corporate subscriptions, offered to employees as part of their overall remuneration package (LaingBuisson 2017).
More detail on specific funding
Source: Helen McKenna, Phoebe Dunn, Emily Northern,
Tom Buckley – The Kings Fund