Advice if you or a Family Member Has Been Affected by Medical Negligence
Medical negligence might sound like something drastic, a horror story you couldn't even imagine would happen to you or a family member. Despite advancements in medical care there are more cases now than ever before. Mistakes happen; even by the most experienced and skilful carers.
The first thing to consider when you think you have suffered from medical negligence is to seek advice from a professional.
There are a number of solicitors out there that can help and websites that give you a step by step guide and explain the process extremely well. It can be anything from misdiagnosis, poor care, medical mistakes or lack of action. The affects could drastically affect recovery time from an illness/accident or have adverse effects following surgery. In some extreme cases, it can even lead to death.
The process can be long and daunting but there are a lot of people who are out there willing to help. Firstly, have a look online; there are 100's of sites with blogs, articles and news on the subject available. Most of these are by people who have been through the process or are solicitors who are willing to represent you on a 'no win, no fee' basis. While it seems daunting, it's a very reasonable option as can cuts costs down to an absolute minimum. Legal experts devote a substantial portion of their work time with clients to determine what factors have come into play while in care and if it has fallen below the expected standard you should have received.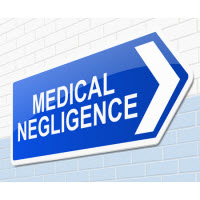 Time is an important factor (there is a time limit of up to 3 years from when the incident happened) when deciding on if you are going to go through with a claim. This is an important factor not only because following the time limit – the government is planning on capping lawyers' fees which could lead to a lot more cases going to trial sooner. It seems now is the perfect time to seek advice should you think you have suffered but as yet there has been no set date for the caps but the consultation closes in May 2017.
Andrew Foster, Chief Executive at Wrightington, Wigan and Leigh NHS Foundation Trust, said: "The introduction of a fixed recoverable cost for lower value claims would support more proportionate payment to claimant lawyers – which alongside improvements to the system should make things quicker and better for patients."
Getting in contact with a solicitor might seem like a huge step but to put it simply – they are the experts and handle these cases on a daily basis. With the potential capping of lawyers' fees – these sorts of claims will see a smoother process from start to finish with your claim.
All of this should make a prospective claimant think carefully about the serious condition they may have suffered, and whether or not there is any way that their quality of life can be improved. If it's proven that such complications arose as a result of medical error then the ball is in your court and you should seek advice immediately.