An Insulation Guide for the Elderly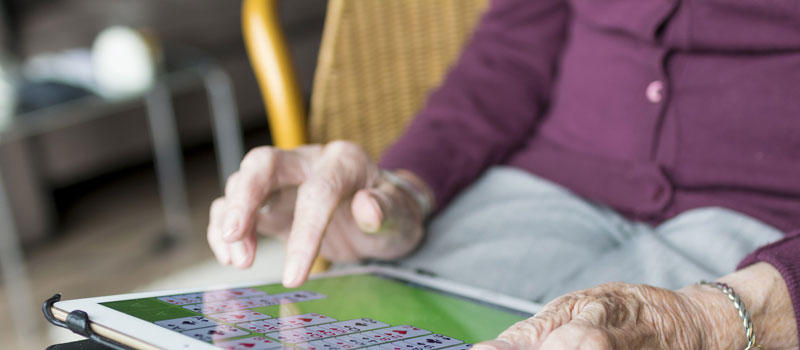 When winter rolls around it brings inevitable illnesses such as coughs and colds. However, for many people and especially the elderly, winter can cause a number of more serious health complaints.
Among others, serious medical problems during the colder months can include heart attacks, strokes, breathing problems and hyperthermia. For those over 75 or with pre-existing medical issues, winter can be a fatal time of the year.
Why is it important to keep warm in winter?
The cold can have a significant effect on your health and as such, keeping warm during the winter months is vital. To fight off illness, your best chance is to keep warm in the home.
Of course, for many homeowners and tenants this can pose a problem in itself. Without sufficient insulation, heat can easily be lost through the walls, roof, windows, doors and even floor. As such, it can cost a fortune to heat the home and many people choose not to increase the temperature through fear of expensive energy bills.
However, it's important to take the temperature of your home seriously especially in winter. You'll be more susceptible to flu, heart attacks, strokes, pneumonia and depression if:
You're aged 65 or over
You're receiving a low income
You suffer from a long-term health problem
You are disabled.
Staggeringly, an estimated 23,200 deaths occurred in England and Wales in the 2018-19 winter because of cold weather and, in 2017, 10.9% of households (approximately 2.53 million) were stuck in fuel poverty in England alone. Fuel poverty affects homes where energy bills are above 10% of annual income. If you are in fuel poverty and struggling to pay bills, it's past time you took action.
Preparing your home for the cold weather
When winter is drawing in, it's important to be prepared and ensure you're as ready as possible for the long, cold months ahead. Temperatures will plummet below freezing and without adequate insulation, heat will be sucked from your home.
However, there are some crucial checks to make in the build-up to winter:
Have your boiler serviced.
The chances are your boiler will have been switched off over the summer months, so when it's turned on around October/November time, this is when problems strike. Have your boiler serviced by a Gas Safe registered engineer and ensure it's ready for the tough winter ahead. The last thing you need is a breakdown in the heart of winter when call-out fees often double.
Insulate your home.
Insulation helps to retain heat inside your property and will be discussed in more depth later in this guide. Heat can be lost through the walls, loft, floor, windows and even doors. Contact your energy supplier and find out if you're eligible for free insulation.
Join the Priority Services Register.
The Priority Services Register has been implemented to help those requiring special care and attention if their gas or electricity is cut off. The register applies to those who are who are receiving a state pension, have a disability or are chronically ill. A password is provided to your energy account too, so if someone calls round to take a meter reading, they'll say the password and you'll know they're genuine.
Have all those odd jobs completed.
Once the winter weather hits, the dark nights come in quickly. For this reason it's a good idea to have any odd jobs tidied up and finished before then. Perhaps you have a light bulb that needs changing or want to fit a draught excluder. If there are any jobs you don't feel confident taking on yourself, bring in a competent handyman to help you out.
Fill your cupboards with the essentials.
For much of the winter it'll be perfectly fine to travel out and about. However, keep an eye on the weather report and beware of any periods when the weather will really take a turn for the worse. Make sure to stock your cupboards full of tinned foods, long life milk, fruit juices, dried goods and packets. Also ensure there's enough frozen meat, fish and vegetables in case you won't be able to venture to the shops for a few days.



Extract taken from Building Materials website
The full article can be found here – https://www.buildingmaterials.co.uk/nuts-and-bolts/resources/insulation-guide-for-the-elderly