Don't ignore the Workplace Pension – Disability Rights UK Seminars
CALLING ALL EMPLOYERS OF PERSONAL CARE ASSISTANTS, ORGANISATIONS THAT SUPPORT THEM AND RELEVANT STAFF FROM LOCAL AUTHORITIES AND CLINICAL COMMISSIONING GROUPS
The law on workplace pensions has changed. Under the Pensions Act 2012, every employer in the UK must put certain staff into a pension scheme and contribute
towards it. This is called auto enrolment. It applies to all employers including employers of personal assistants.
But DON'T PANIC help is at hand!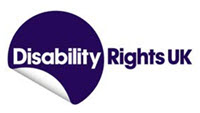 Disability Rights UK with support from The Pensions Regulator has organised a series of SEMINARS around England that will help answer all your questions.
Come along to a SEMINAR near you and hear directly from a representative of the Pension Regulator about how the law on workplace pensions has changed, what you need to do, and when. There will also be an opportunity for you to get answers to your questions and discuss any concerns you may have.
The SEMINARS are free to attend but numbers are limited so DON'T DELAY BOOK TODAY
For more information or to book your place, please email events@disabilityrightsuk.org
All venues are accessible, however please let us know of any access needs you may have in advance.
http://www.disabilityrightsuk.org/news/2016/september/pension-seminars
   Agenda
 Arrival and refreshments
Introducing Auto Enrolment – presentation from the Pension Regulator
Short Break
Your questions answered
Round up of the afternoon and signposting to helpful resources
Dates and venues
All venues are accessible
All sessions run from 1.30pm – 3.30pm
26th October – Friends' Meeting House, Ship St, Brighton BN1 1AF
15th November – In association with Spinal Injuries Association (SIA) Milton Keynes Christian Centre, Strudwick Drive, Oldbrook, Milton Keynes, MK6 2TG
23rd November– Plymouth University, Drake Circus, Plymouth, Devon, PL4 8AA
29th November – The Circle, 33 Rockingham Lane, Sheffield, S1 4FW