Former chapel to become Wales' first 'social supermarket' offering discounted goods to people on benefits
Chris Kelsey writing for Wales Online: A former chapel is to become Wales' first 'social supermarket' offering cut price goods to people on benefits.
Trinity Chapel in Abertillery will be transformed after being rescued by a partnership between the Coalfields Regeneration Trust Wales (CRT Wales) and Blaenau Gwent County Borough Council.
After being restored to its former glory with a £600,000 EU grant, the chapel will house the first Welsh social supermarket, offering cut prices on regular supermarket goods to those on welfare support.
The membership-only supermarket will be based on the 'community shop' concept that was first developed in Goldthorpe, South Yorkshire.
Up to 75% discounts
Members will be able to shop for goods deemed 'unfit for sale' by supermarkets with huge discounts – often up to 75% off the retail price.
Membership is restricted to those who already receive welfare support. All products in the shop will be within their expiry date but have been rejected by supermarkets for sale. This could include dented tins or items with incorrect labelling or old branding.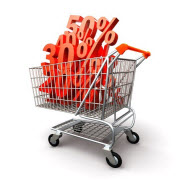 The building will also house a credit union information point and welfare and benefit advice.
The Welsh Government-backed Communities First programme is also looking to locate its office base in the building to provide job training. Members will have access to the advice centre which will offer financial support and social support on matters including child care and skills training.
Alun Taylor, head of operations at CRT Wales, said: "This is a unique and much-needed innovative project partnership with Blaenau Gwent Council which could be replicated across Wales, and contribute significantly to reducing the high levels of poverty that still remain in coalfield communities.
"With building due for completion in February, this project has the potential to provide long-lasting social good in a community that has been hit hard by severe welfare cuts. The social supermarket will provide much needed support to many people."
Nick Landers, principal projects officer at Blaenau Gwent County Council, said: "We are delighted to be working with CRT Wales to transform the historic Trinity chapel.
"Forming part of the Abertillery Town Centre Regeneration Programme, which was jointly funded by the European Union, Welsh Government and Blaenau Gwent County Borough Council, this is an exciting project that will introduce this new social support concept to a Welsh region that really needs it."



Graham Bartlett, executive member for economy at Blaenau Gwent County Council, said: "This is an exciting time for Abertillery and I am extremely proud that we are bringing Wales' first social supermarket to the region.
"Trinity Chapel has previously received a lot of investment, including that from the European Regional Development Fund, and so the completion of this project will make those investments worthwhile and ensure they continue to benefit the community."
Trinity Chapel was built in 1877 and was converted for retail use in 1995. Since its redevelopment began in 2013, the building has been the subject of a number of different redevelopment plans before Blaenau Gwent Council leased the building to CRT Wales.
"Two tier shopping in a two tier nation?"