Preventing trips, slips and falls at home and the workplace: design and layout considerations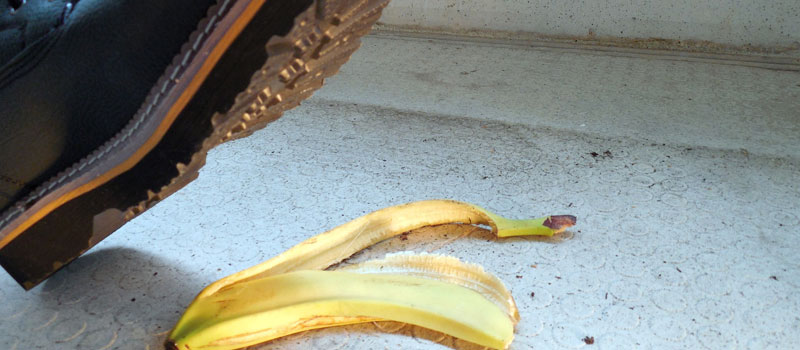 Falls are the most common cause of fatal injuries and the most common cause of traumatic brain injuries.
Most falls are preventable. Improvements in the home and workplace can help create a safe environment for people who need it. Before you can start making these property improvements, you must first know which improvements are most beneficial, and which hazards create the most problems.
Having this knowledge can be useful when making decisions for the individuals at your home. Additionally, modifications at work can be made to ensure safety for all and to prevent trips and falls. The full guide at Kris Lindahl Real Estate provides strategies and improvements for a safe environment, whether it is at your home or at your place of business.
Bedrooms
Clutter and poor lighting in the bedroom can cause falls. Good organisation, proper daytime and nighttime lighting, and good housekeeping skills can help keep the bedroom safe. Whether it is your bedroom, the bedroom of your child or someone else in your house, you can keep the bedroom safe by using good organisational tools and by evaluating the state of the bedroom on an ongoing basis.
It is also important to keep your bedroom clean and the floor clear. Cleaning your bedroom on a regular basis can help prevent accidents that can lead to injuries. Additionally, there are many tools that you can use to keep your bedroom accident-free.
Bed Rails
The bed is one of the most common sites of falls in the bedroom. Young children fall from their bed when sleeping because they lack the sense of the edge of the bed possessed by older children and adults. Older adults and adults with disabilities, chronic conditions or illness may also fall from the bed when getting out of or into the bed.
Bed rails prevent different types of falls, though each type of bed rail may be designed to provide different types of protection. Bed rails are commonly found in children's bedrooms, in the homes of seniors and in assisted living and residential care facilities. It is important to choose the right bedrail for your needs, as not all bed rails serve the same purpose. Read the instructions when attaching a bed rail, and only use it as directed.
See our selection of Grab Bars and Hand Rails
Flooring
The right type of flooring can prevent slips and falls. Carpeting in particular is non-slip and can pad a fall if one occurs. If your bedroom has hard tile floors, a thick rug can help as well.
If you are unable to get safely into and out of the bed, install a safety mat by the bed to provide actual padding in the event of a fall. Good safety mats are non-slip and have a gradual incline rather than a bump that can be tripped over. Shop carefully when buying a safety mat for your bedroom.
Lighting
Sometimes, people fall in their bedroom because they're navigating in the dark, either to take a bathroom break or to have a midnight snack. While most people will not turn on their lights at night to navigate their bedroom safely, there are alternative forms of illumination that can prevent these falls from occurring. Some options include:
Red-spectrum nightlight to illuminate objects on the floor
Under-the-bed, motion-activated lights that turn on when someone gets out of bed
For safety reasons, nightlights need back-up batteries that kick in when the power turns off. Other helpful bedroom lighting options include:
Bedside touch lamp
Bedside flashlight
Natural lighting from a window
Dimmable light fixtures with a rocker-style light switch for easy turn-on, turn-off and dimming functions
Track lighting and recessed lighting options, in addition to bedside lamp and overhead lighting features
Bathrooms
Each year, about 235,000 people over age 15 visit the emergency room because of injuries they sustained in the bathroom. Slippery floors, small spaces with low furniture, and physically demanding tasks that take place in the bathroom (stepping into and out of the shower, getting up from and sitting down on the toilet) are all common reasons that people get hurt while using the bathroom.
There are many things you can do to make your bathroom safer. These improvements make your bathroom safer for you, your children, your relatives and guests.
Grab Bars
Grab bars provide balance for people getting into and out of the tub or shower. If you should slip while using your bathtub, shower or toilet, a well-placed grab bar can stop the fall before you hit the ground. Some tips when installing grab bars:
Follow all manufacturer instructions when performing installation, or have the grab bars installed by a professional.
Install grab bars that are rated to support the weight of the heaviest person in your house.
Use a yank-test to test that the grab bar has been properly installed.
Never use a towel bar in place of a grab bar, as towel bars are not rated to hold enough weight to support you in a fall.
Grab bars are often seen in the homes of elderly people, but they are useful in homes of all people, and are a common part of the universal design. Grab bars can prevent children and middle-aged adults from falling.
See our selection of Grab Bars and Hand Rails
Bathroom surfaces can become slippery when wet, leading to slips and falls inside and outside the bathtub. Non-slip surfaces can prevent falls by being less slippery when wet.
Non-slip Surfaces
Install Non-Slip Tiles
Rough, stone tile floors are much less slippery than ceramic tiles and are a common option if you are looking for a traditional bathroom flooring material that is less slippery than ceramic tiles. However, there are other options.
Rubber tile. Rubber is non-slip and also provides a softer surface than stone tile.
Cork tile. Cork tile is non-slip like rubber tile and is also slightly softer than stone but must be sealed in a high-moisture area.
Install Non-Slip Decals
Non-slip decals are commonly installed on bathtubs and showers to prevent slips. Non-slip decals are a semi-permanent solution for a slippery bathtub or shower. Older decals have a way of rubbing off and leaving ghosts of themselves on the bathtub or shower floor, so use quality decals and be ready to use extreme methods to clean decals off when they get old and need to be replaced. Finally, read the manufacturer instructions to ensure the decals you choose will adhere to the surface that you'll be applying them to.
Use a Rubber Mat
Rubber mats are an alternative to decals in the bathtub or shower. Mats have some advantages over decals because they can be removed, cleaned, and put back when needed. Some tips:
Only use rubber mats that are specifically intended for use in the bathtub or shower.
Keep the mat away from the drain.
Extract taken from Kris Lindahl Real Estate website
The full article can be found here: https://www.krislindahl.com/preventing-trips-falls.php