Exploring The Link Between Air Quality and Health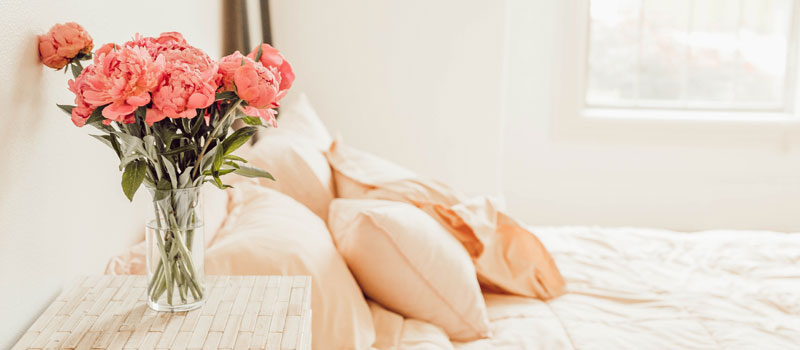 Air quality is a desirable quality of life indicator, but studies suggest that it may have a key role to play in the formation of medical conditions.
A study published by Science Daily found a strong link between pollution, indoor air quality and the formation of conditions termed as intellectual disabilities in British children. This in addition to the well-known effects that indoor air pollution have on existing conditions, especially respiratory. Understanding this risk and taking steps to minimize it can help to prevent and alleviate symptoms such as hay fever and allergic rhinitis and even some lung cancers.



Sources of pollution
Whereas outdoor air quality has an impact on indoor air quality, there are lots of factors within the home that can cause issues. As outlined by the government, there are numerous sources of indoor air pollution that you might not consider on a daily basis. These include compounds from grooming products and natural detritus from the materials making up the home. There are also longer-term, more endemic housing issues, such as black mould. In older housing stock this can be very common, and sometimes hard to identify. However, even simple humidity in the home can cause mould growth and needs to be addressed quickly due to the risk it causes.



The risk
Why should this concern you? Indoor pollution is linked with a wide range of problems that can lead to disability. These can start from pregnancy, where pollution runs the risk of creating a low birth weight. For children, asthma and impaired lung development are common issues associated with poor indoor air quality, with atherosclerosis reported in some. These problems develop naturally with age and can contribute to heart disease, cancers, accelerated lung and cognitive decline and dementia.
Making changes
Many older houses are simply unsuitable for changes. However, there's plenty that you can do as a carer to make an environment suitable. An easy fix to make is to start using an air purifier/dehumidifier. This will prevent mould from growing and remove contaminants from the air if a HEPA filter is used. Longer-term, you can look to make changes to the structure of a home to shore up building materials and mould, but simple changes like using a dehumidifier and regularly cleaning problem spots can make a world of difference.
It's often small changes, planned properly, that can help to improve quality of life for a person living with disability. In the case of monitoring air quality it can help to improve quality of life and prevent the worsening, or creation, of conditions. Take note of your house and look to make changes where appropriate.
Dehumidifiers
Dehumidifiers are great for reducing condensation and damp around the home.  They can also help allergy sufferers.
Here are a couple of our favourites that we are use regularly:
Meaco 12L Low Energy Dehumidifier and Air Purifier for Damp and Condensation in the Home. Cleans Air, helps Allergy Sufferers
Low Energy Dehumidifier that leads the way in lower bills

Comes with free HEPA filter for air purification

Unique Meaco control logic operating system

Variable humidistat between 30 to 80%rh & digital display

Auto stop when the tank is full & cover to prevent spillage.
Ebac 2250e 15 Litre Dehumidifier for Condensation, Damp and Mould with Smart Auto-Function, ​Laundry Boost and Air Purification Mode, Free 2 Year Warranty, White
Problem solved – eliminates condensation, dampness, mould and odours caused by trapped moisture around your home

Made in Britain for the cold and wet British Climate with our unique Condensation Cure Guarantee, Britain's best selling dehumidifier

Our powerful dehumidifier – 15 litre extraction rate adjusts seamlessly with any environment. Front loading water container

Exclusive energy saving Smart Technology automatically detects when to operate providing total home protection

Powerful laundry boost and air purification mode. 2.1 metre long cord. Has water container full indicator
Both of these dehumidifiers are great for drying washing too – those delicate items of clothing that can't go in the tumble dryer!



Guest Post by Cassandra McLinden