Disabled people cut off from vital supplies due to panic buying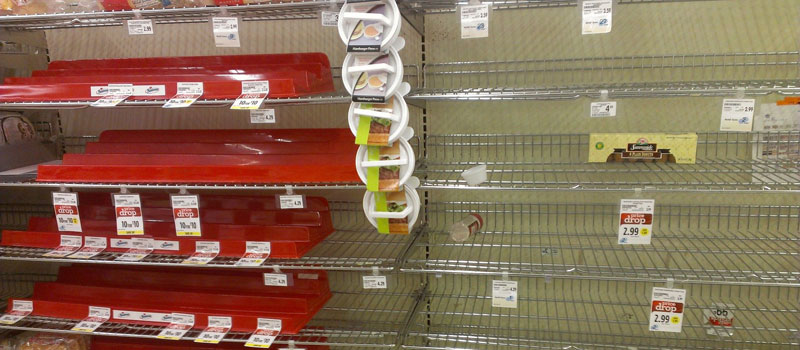 Disabled people are being left cut off from vital supplies due to the coronavirus pandemic, as charities warn of a rising number of calls from worried individuals who are struggling.
It comes as Sainsbury's said it would allocate specific hours for vulnerable and elderly patients to do their shopping and prioritise delivery slots for them.
The supermarket said that as of 23 March it will prioritise delivery slots for those over 70 and those with disabilities, adding it would contact those customers in the coming days.
Joanne Oliver, 59, is housebound with a systemic neuro-immune condition and has been off work sick for more than a year. She said: "I have been having Sainsbury's deliveries for around a year and have paid for a delivery pass. I cannot get a delivery slot up to 6 April and none are released up to that date either.
"If the stores cannot offer this service, the government should step in. Imagine if you are ill and live alone … You've nowhere to turn to. People will be starving to death in their own homes if this isn't resolved soon, not to mention the effect the stress of worrying about getting food, etc will have on people with already poor mental health."
Disabled people have also reported struggling to get key items such as wet wipes and non-latex gloves.
Emma Vogelmann said: "My carers wear them when they suction my trachea. The catheter goes into my airway, so they have to wear them. I usually get them at my pharmacy but they were out and couldn't get any ordered." In the end, she had to go on Amazon and buy some for £70 as the procedure is life-threatening without the gloves. "I could die in four minutes. My airway could get completely blocked and I could stop breathing."
Extract taken from The Guardian.