Keeping in touch with elderly relatives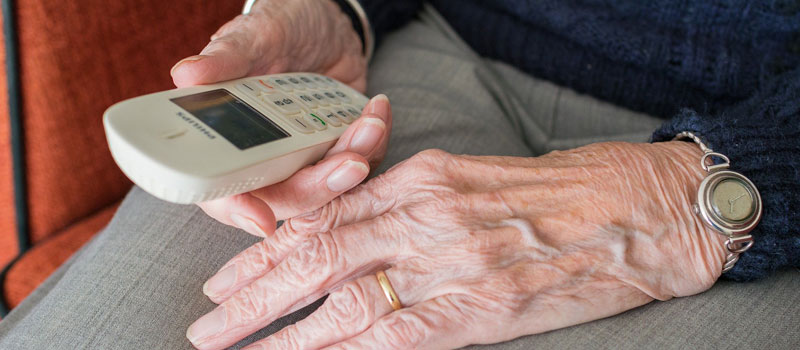 Whilst we are in lockdown, we need to ensure that, now more than ever, we're keeping in contact with our elderly relatives.
Fortunately for us, thanks to modern technology there are some incredibly easy and quick ways we can stay in touch. In this guide I am going to take you through the best ways you can keep in contact with your grandparents and elderly relatives.



Video Calling
Video calling is one the most effective ways we can keep some form of 'physical' contact with our relatives. Sometimes just seeing them can make it feel like we are actually with them. Live in care experts Country Cousins have emphasised just how important it is for us to stay in touch with our elderly relatives on a regular basis during the lockdown period and beyond. This ensures that they know they are not alone and still have their family around them. It is a great opportunity for them to see and have conversations with their grandchildren.
From websites like Zoom where you can have multiple people in one call at any time to calls via Facetime on iPhone, there are a multitude of ways you can stay in touch via video call. With Zoom, you could have a full family party from your different households centered around your elderly relative. Or even something like a quiz and get them involved!
Email
Elderly people will often feel more comfortable using email to communicate, simply because it's far easier to understand. They don't always have the latest and greatest phone with video technology, so email is the way forward. Laptop keyboards are also far easier to use than mobile keyboards because the key are larger and often not as fiddly to use.
Emails are also great because you can attach images of everything you and your family have been getting up to during lockdown such as where you have been heading for your daily exercise. You can also send pictures of artwork that your kids have drawn for their grandparents.



Phone Call
Naturally, one of the more traditional methods and particularly useful if your relative only has access to a landline phone. Whether it be an elderly relative or even a neighbour, they need some way to stay in contact and they may have been deemed high risk and are unable to head out and do their own shopping. In this instance, they'll need some way to stay in contact so you can help them out where needed. You may need to visit the supermarket, shops or collect prescriptions for them over this period of time so make sure they know there's a quick and simply way to get in contact. Phone calls are also very easy, so try and makes calls 3-4 times a week where possible!
So there we have it, that's my guide to ensuring that you keep in contact with your elderly relatives over the coming weeks. If you have any further suggestions or advice then feel free to make a comment below.
Let's make sure that we stay connected!
Guest Blog Post by Country Cousins –  https://www.country-cousins.co.uk/
Country Cousins provide essential companionship, comfort, and compassion for the elderly, as well as practical home care assistance, including dementia care, and help with household tasks through their live in care programme.