Products to aid the partially sighted or blind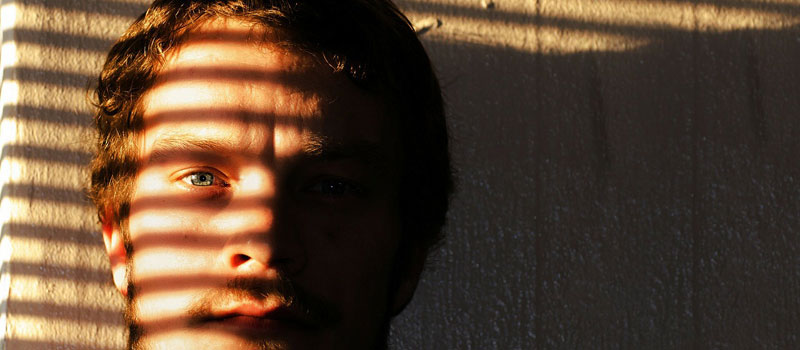 According to the NHS website in the UK, there are almost 2 million people living with sight loss. Of these, around 360,000 are registered as blind or partially sighted.
If your vision has deteriorated to a certain level, you may choose to register as visually impaired. Depending on the severity of your vision loss you'll either be registered as sight impaired (previously "partially sighted") or severely sight impaired (previously "blind").
If you are registered as either sight impaired or severely sight impaired you may be entitled to:
free NHS sight tests
railcards and other rail or travel concessions
local travel schemes
free directory enquiry services from BT
protection under the Equality Act
free postage on items marked 'articles for the blind
free assessment by social services.
In addition, if you are registered as severely sight impaired you may be entitled to:
free loan of radios, cassette players and TV sound receivers
help with telephone installation charges and line rental
Personal Independence Payment (PIP)
Attendance Allowance
Carer's Allowance
Employment and Support Allowance
Tax credits
Housing Benefit
Council Tax disability reduction
Universal Credit
Pension Credit
free ticket for a guide at theatres, galleries and tourist attractions.
If you are sight impaired or blind you will probably need to make a few changes to your home
Here are some of our suggestions to aid an independent lifestyle:
Big button phones – big button telephones including mobile phones, smartphones and telephones with ringing and voice amplification for disabled people or the elderly who have problems with sight, blindness, hearing or hand dexterity.  See our Featured Big Button Phone
Hot water dispensers – Kitchen aids for disabled people, the visually impaired or blind and the elderly – and peace of mind for carers who are concerned about them. Stops the worry about lifting a kettle of boiling water and getting scalded.
Kettle tippers – Accidents with boiling kettles are daily occurrences in the UK, but by using aids such as kettle tippers and modern appliances the risk for the partially sighted or elderly and disabled people is reduced.
Keyboards and computer aids – The keyboards here may aid access to a computer when standard keyboards prove difficult to use. For adults and children with sight, cognition and dexterity problems
Large print playing cards, holders and scrabble – Playing cards and Scrabble with large print and playing card holders for people with sight problems or limited grip and dexterity impairments through arthritis, stroke or injury. Help for disabled and elderly people to continue table games.
Magnification aids and lighting aids – This section provides a choice of products giving magnification and extra light to assist reading and everyday activities for those with sight problems. Poor vision can be extremely frustrating and these traditional and modern solutions can help you read and relax, when shopping, or perhaps doing a crossword. Also, magnifying lamps and mirrors can help you with hobby pursuits and putting on makeup etc.
Talking aids for blind and visually impaired people – These independent living aids assist blind and poor sighted people with everyday tasks. Products to help with kitchen, office, exercise and miscellaneous activities.
Talking clocks – Talking clocks, alarm clocks and travel clocks designed especially for the visually impaired and blind. Some products have different sounds, pillow shakers and flash lights to alert the sleeper when it is time to wake up and also products that tell the date
You may also find the following short booklet useful –
Robert James Coleman, partially sighted himself, shares the tips and tricks that have helped him get the most out of every day. Partial sight doesn't mean partial living. With a bit of organisation and a positive attitude, a fulfilling life is within your reach.