Buy Products for the relief of arthritis joint pain, joint inflammation problems and keep joints healthy. Including MSM. Arthritic conditions which affect the joints in the human body can be extremely
painful and debilitating.
See also: Arthritis Gloves – Arthritic Aids – Tens Machines
Click on item for buying options, details and pricing.
**Notice for AdBlock users: Please turn AdBlock off to view all product images**
---
Oxylift- Oxygen Drops Oxygen water drops
Oxypower is manufactured without the use of chemicals and is the finest quality, containing pure Diatomic Oxygen in a base of De-Ionised Grander Living Water.
---
OxyPower – 100ml – Liquid Oxygen Supplement with Essential Minerals
Oxypower is manufactured without the use of chemicals and is the finest quality, containing pure Diatomic Oxygen in a base of De-Ionised Grander Living Water.
---
Astaxanthin & Blackcurrant 90 vegicaps
90 vegicaps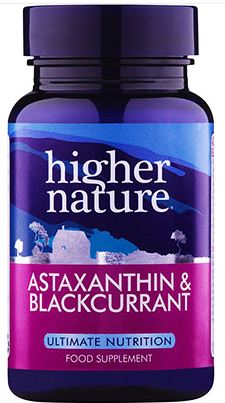 ---
Nutramedix Avea is a concentrated extract from Turmeric (Curcuma longa). Ayurvedic practitioners traditionally use Turmeric to help maintain healthy joints, and to support the liver and blood circulation.
---
Bio-D – 100s ius Vitamin D per drop
Vitamin D is an important nutrient for strong bones and for the health of many bodily functions including the immune system. BioCare's liquid Bio-D is a useful way to top up your vitamin D levels. Each drop provides 100 ius of vitamin D3.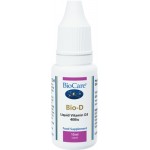 ---
BioMulsion D 1000ius Vitamin D per drop
High strength Vitamin D3 (cholecalciferol) – 1000ius per drop.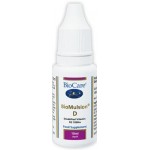 ---
JointGuard® contains an emulsified pure fish oil concentrate, sourced from south pacific anchovies along side glucosamine hydrochloride, vitamin E and ginger oil to maintain the health and flexibility of the joints.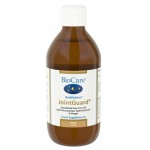 ---
Calcium citrate is an easily absorbed form of calcium provided as a cheaper alternative to Coral Calcium.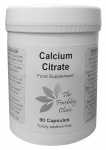 ---
Collaflex (formerley High Strength Collagen) 180 Tablets
Pure marine collagen for slowing the signs of ageing, and for healthy joints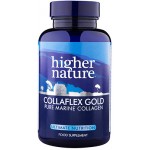 ---
Collaflex (forrmerley High Strength Collagen) 90 Tablets
90 Tablets
---
Colostrum Plus, kolostrum, mlezivo – 120 kapsul
Colostrum Plus has been improved with added Vitamin C and Zinc. Beneficial for so many things that you will have to read the information page to learn about this product.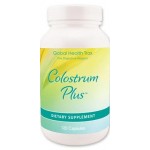 ---
Coral Calcium (2:1 Calcium to Magnesium & 72 Trace Minerals)
Coral Calcium With added Magnesium, Boron, Zinc, Copper Manganese, Vitamins D & K
May help with Arthritis, Osteoporosis and Weight reduction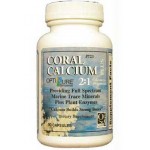 ---
Buy Biocare products from Amazon:

---
MicroCell Curcumin Plus is a fantastic new support for immune system balance utilising the acclaimed properties of curcumin, presented here in a micellised form for maximum efficacy, with antioxidants from pine bark, ursolic acid, sage, and ginger.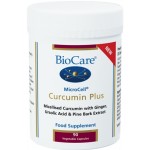 ---
Devils Claw Muscle Joint Pain Relief
Devil's Claw Muscle & Joint Pain Relief is a traditional herbal medicinal product used for the relief of backache, rheumatic or muscular pain, and general aches and pains in the muscles and joints, exclusively based upon long-standing use as a traditional remedy.Devil's Claw has been traditionally used for over 30 years to relieve aches and pains. Combines well with Nutracool gel (massaged into the areas of concern), Silica Plus and MSM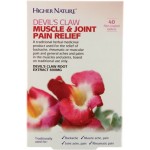 ---
Combines DLPA, Bromelain and Astaxanthin to maintain joint and muscle comfort.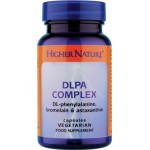 ---
Glucosamine Hydrochloride – 60 Tablets
Glucosamine is a key component of synovial fluid in the joints, connective tissue, ligaments and tendons. BioCare's Glucosamine Hydrochloride provides 750mg of actual glucosamine as hydrochloride per tablet, along with vitamin C and magnesium.Glucosamine Hydrochloride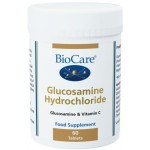 ---
A good source of the important Omega 3 fatty acids, EPA and DHA, which are important for brain function, heart, joint and eye health.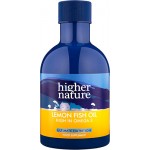 ---
Buy Biocare products from Amazon:

---
MAG 2:1 CAL (Magnesium & Calcium) – 90 Capsules
A combination of magnesium and calcium bonded to succinic acid to form bioavailable magnesium and calcium succinate. Calcium and magnesium are minerals essential for bone health and the proper functioning of nerves and muscles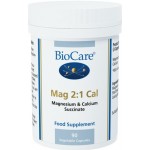 ---
MSM is important for the creation of collagen and proper formation of cartilage, thereby helping maintain healthy, flexible joints. It is also important for the normal formation of bone and other connective tissues, such as ligaments, tendons and skin. MSM has a positive effect on teeth, nails and hair. Customers who have taken MSM report thick, shiny, healthy-looking hair and strong, flexible nails.