Enhance the body's ability to maintain optimal brain functioning, memory, cognition and improve blood flow to the brain. These products are formulated to improve memory, support mental clarity, speed reaction times and stimulate sensory perception.
Click on item for buying options, details and pricing.
A high potency product containing ginkgo, lemon balm, sage and rosemary, also well regarded as aids to healthy brain function. Ginkgo's potential as a preventative for age-related memory loss has been the focus of a great deal of research since it has been shown that it may help maintain memory in the short-term.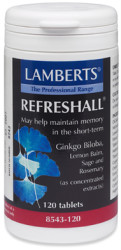 ---
Vitabiotics Neurozan Plus – 56 Tablets/Capsules
Helps maintain short term memory and concentration and supports healthy circulation to the extremities including the brain.
---
New Nordic Ltd 26 g Clear Brain Supplement
Based on a natural extract combination as well as vitamins and the mineral iodine. The content of iodine contributes to normal cognitive functions. Pantothenic acid contributes to normal mental performance. Riboflavin, niacin, vitamin B6 and B12 reduces fatigue and contribute to the normal function of the nervous system.
---
Efamol Brain High Strength Active Memory Capsules
Ideal for maintaining the working memory and brain performance. Containing a concentrate of essential fatty acid Omega-3 Fish Oil and the plant leaf extract Ginkgo Biloba. Also contains Folic Acid, Vitamin B12, Vitamin E and Phosphatdylserine, all highly benneficial to look after brain activity and performance.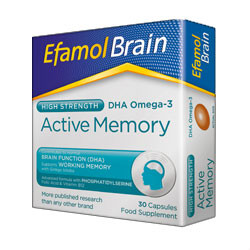 ---
B12 Spray (from Methylcobalamin) 1oz
Pure Advantage's B12 spray is a cut above other B12 products because it's in the methylcobalamin form. Methylcobalamin is the most absorbable form of B12.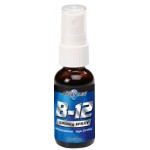 ---
Brain Nutrients 30 caps
Provides key vitamins, phospholipids and amino acids to optimise the function of the brain, for healthy concentration, memory and learning. Choline is essential for normal brain and nervous system development and function.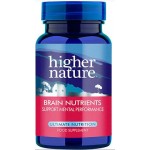 ---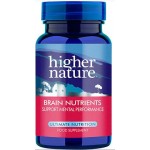 ---
DMAE 60 Tablets
DMAE, found naturally in oily fish, such as anchovies and sardines, converts to the nutrient choline in the liver. Choline can be used by the body to make acetylcholine, the memory and learning molecule.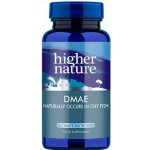 ---
Ginkgo Biloba 6000 30 Tablets
Ginkgo Biloba may be helpful for memory disorders, difficulty concentrating and conditions that seem to be due to reduced blood flow in the brain, especially in older people.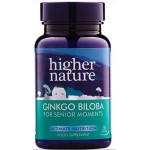 ---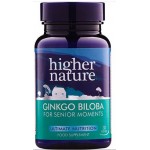 ---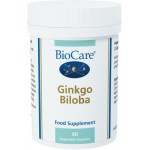 BioCare's Ginkgo Biloba provides a high potency extract standardised to contain 24% ginkgo flavonoids. 50:1 extract.
---
NADH 20mg – 60 Sublingual Tablets
This is the only approved sublingal NADH from Professor George Birkmayer M.D., who was the developer of this nutrient. Yes, it is expensive, but it is the only brand that actually works. NADH provides ATP energy to the brain, nerves, muscles and the heart amongst other organs.
Also known as CoEnzyme 1.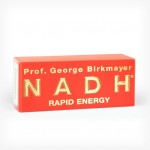 ---
NADH 20mg Trial size (10 sublingual tablets)
---
NT 188 ( for Cognitive Brain Boost) – 60 Capsules
NT 188 is a specially selected combination of nutrients. It contains glutamic acid, aspartic acid, magnesium, calcium, vitamins B1, B2, B3, lysine and choline. These nutrients play a role in normal brain function and may help support nerve activity.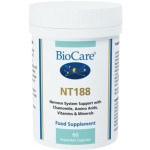 ---
Phosphatidyl Serine – 30 Capsules
Commonly used to boost memory and cognition, Phosphatidyl Serine is a phosholipid which is found in high concentrations in the brain and is involved in adrenal and nerve cell function.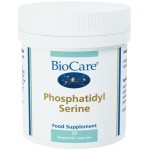 ---
Phosphatidyl Serine 45 Capsules
Numerous research studies have already been undertaken, showing that Phosphatidyl serine helps maintain optimum brain and cognitive function. Allow 3 weeks for full effect.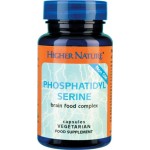 ---
Neuro Complex (replaces ReCall) 60 Vegetable Capsules
New Improved ReCall® contains a blend of nutrients which assist in the maintenance of healthy cognition and mood.
---
Unique combination of Efalex fish oil & Efamol Evening Primrose Oil providing essential fatty acids.

Omega-3 nutrients, such as DHA, are one of the building blocks of the brain & an important component of brain cell membranes & nerves.

1176mg of Fish oil containing Omega-3 nutrients: 260mg of DHA, 70mg of EPA

440mg of Evening Primrose Oil containing Omega-6 nutrients: 50mg of Gamma Linolenic Acid (GLA)

20mg of Vitamin E
Efamol Brain Efalex Brain Formula – 240 capsules
---