Buy Acne treatment products for a skin condition that causes pimples, zits, whiteheads, blackheads, cysts and red inflamed patches of skin.
About Acne:
Most people suffer from acne on their faces, necks, shoulders and back as these are where the densest areas of sebaceous follicles are located. It's thought that the condition is usually caused by a hormonal imbalance, usually when too much testosterone is produced by the body. When this happens, sufferers develop comedones, inflammatory papules, pustules and nodules which often have a swollen cyst like appearance. In some cases these lesions can become inflamed and painful, and can cause permanent scarring if they are not treated properly. If you suffer from acne you should resist touching the affected areas, and should also avoid picking and squeezing your spots as this can make them worse, and may also lead to more spots through the spread of bacteria.
Click on item for buying options, details and pricing.
---
Salcura Antiac Activ Liquid Spray 50ml
---
Voted 'Best Acne Product' by the Channel 4 show 'Embarrassing Bodies' Aknicare Cream With GT Peptide-10 50ml
Helps prevent, control and reduce the symptoms of acne.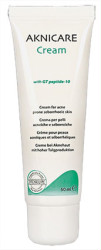 ---
Vichy Normaderm Hyaluspot 15ml
Helps to act on breakouts and calm the burning, stinging and redness associated with spots and imperfection prone skin.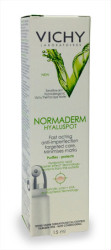 ---
Brevoxyl Cream 50g
Helps to treat mild to moderate acne. Brevoxyl cream contains Benzoyl Peroxide that works by breaking down cells on the surface of the skin.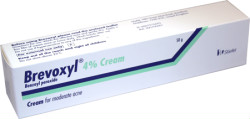 ---
Trioxil is an innovative new acne solution, which utilises bisazulene – a compound found in chamomile flowers, to provide antibacterial, antimicrobial and anti-inflammatory benefits to acne prone skin. Using Nanosome technology, Trioxil Gel helps to improve skin health and appearance without drying it out.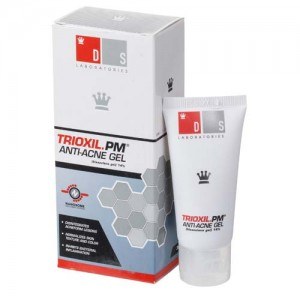 ---
Special OFFER Skin Doctors Gamma Hydroxy
Skin Doctors Gamma Hydroxy is an anti-blemish solution which can support your skin's surface. This formula has been used by many men and women looking for a natural way to reduce wrinkles, acne scarring and the signs of ageing. It has become a leading alternative to chemical peels and expensive skin resurfacing treatments.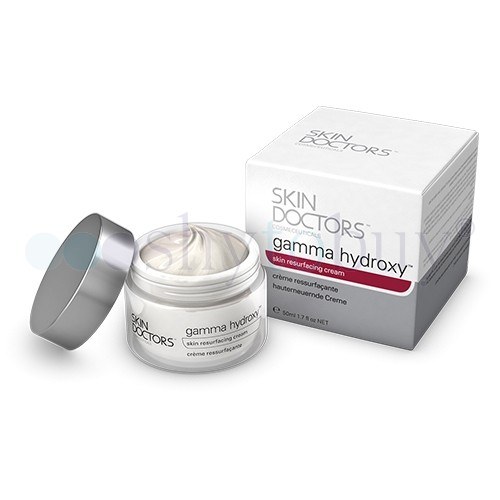 ---
Zit Zapper is a fast-acting skincare treatment for acne for overnight care. This potent formula is scientifically proven to help eliminate outbreaks of spots and blemishes.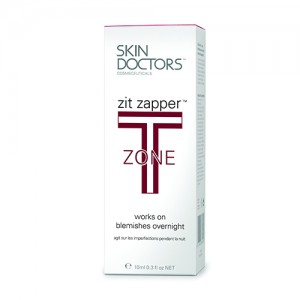 ---
Minimise the appearance of blackheads, spots and blemishes whilst instantly penetrating pores with Makari Clear Acnyl Cream. This easy to apply cream helps to treat spots whilst not drying out skin. Especially designed for those with acne prone skin, this formula contains ingredients that treat acne it its root to help prevent future breakouts. This cream helps to fight back against skin acne in the short and long-term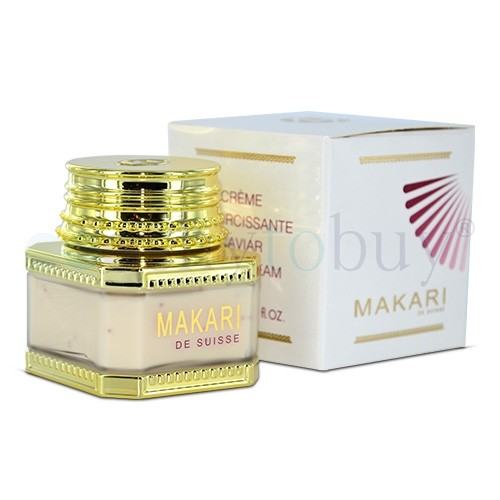 ---
Makari Clear Acnyl Sulfur Soap
Instantly detoxify your skin and reduce oil residue with the Makari Clear Acnyl Sulfur Soap. This gentle yet powerful bar of Soap can reduce irritations and regulate oil control and production. The inclusion of sulfur acts as an anti-inflammatory to reduce the chances of future breakouts. An all-together great product for those with acne prone skin.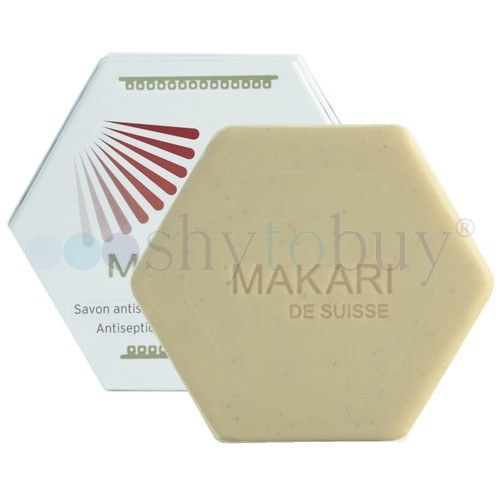 ---
Do you want more radiant, younger looking skin? The Skin Lite – Skin Rejuvenation Therapy Treatment by Beauty Works may be able to help put some life back into your damaged skin. Many people would love flawless, youthful and glowing skin, Skin Lite uses Photon Light Therapy to stimulate your skin cells to increase collagen and elastin. This may help to leave your skin looking tighter, smoother and rejuvenated.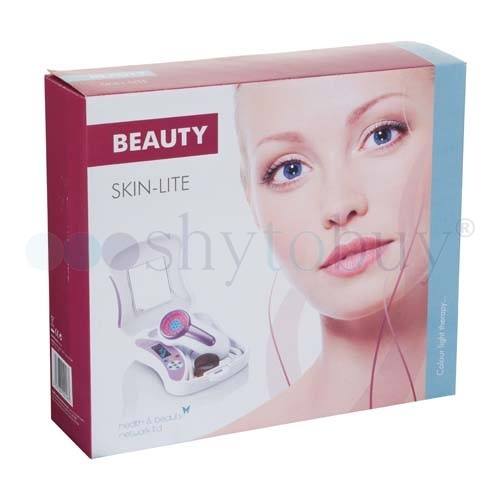 ---
Skinception Dermefface FX7 Scar Reduction Therapy
Are you fed up of hiding your scars and wondering if anyone has noticed them? Dermefface FX7 Scar Reduction Therapy was used by America's Next Top Model All-Stars winner, Lisa D'Amato and may help to fade your scars naturally, so that you can finally stop hiding them underneath layers of make-up or clothes.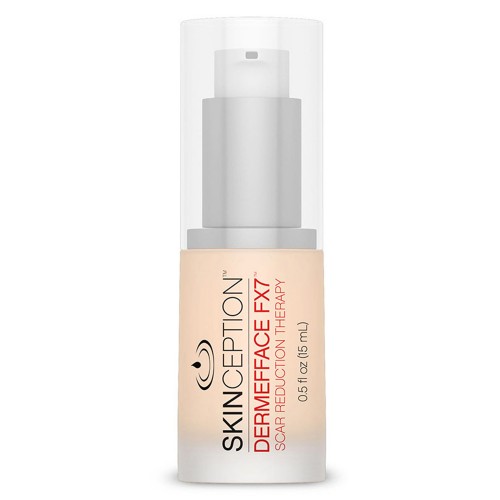 ---
Skinception A.H.A. Toner For Cell Renewal
Skinception A.H.A. Toner For Cell Renewal is a luxurious treat for your skin that not only works as a toner, but also works as an effective cleanser. Help to reduce acne and protect against skin-ageing toxins with this skin-friendly cell renewing toner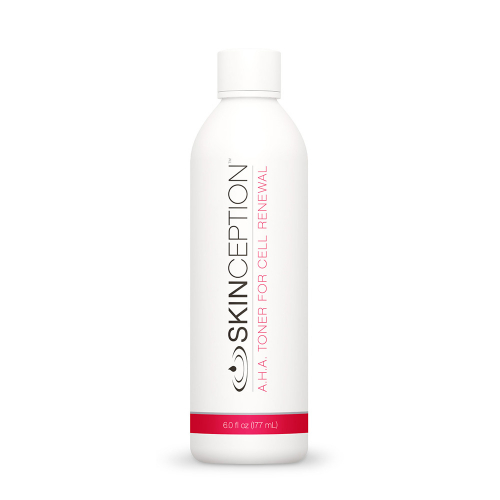 ---
Skinception Microderm Facial Exfoliator
Exposure to harsh weather conditions and harmful chemicals found in many skin products can leave your skin full of blemishes, acne and looking dull. Skinception Microderm Facial Exfoliator has been developed to get rid of dead skin cells to reveal new healthier looking skin.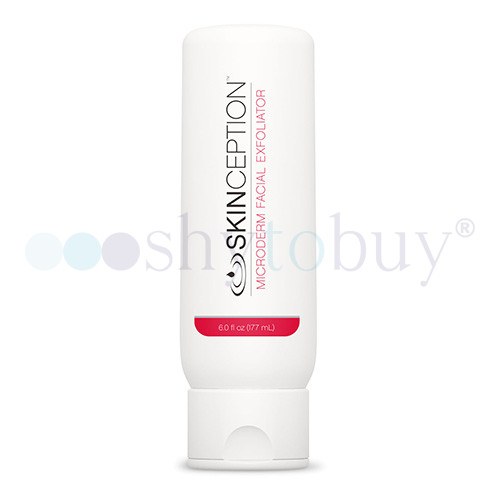 ---
PyratineXR® Soothing Antioxidant Cleanser
PyratineXR Soothing Antioxidant Cleanser helps to refresh, cleanse and hydrate easily irritated skin. If you suffer from rosacea or acne this cleanser is the perfect choice to help naturally purify your skin, without causing further irritation.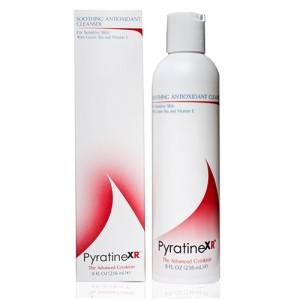 Makari Skin Repairing and Clarifying Serum
Rapidly reduce the signs of fine lines and wrinkles whilst boosting hydration and to reveal a more radiant complexion with Makari Skin Repairing and Clarifying Serum. Reduce the appearance of acne scars, blemishes, dark spots, pigmentations and discolouration throughout the body within weeks of regular use. You'll be able to feel the difference as well as see your skin look younger and healthier.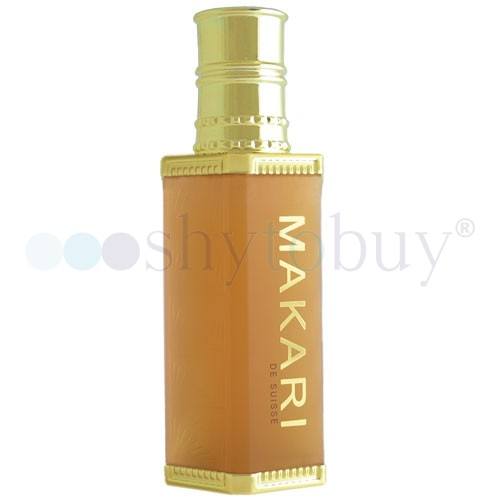 ---
PyratineXR Intensive Anti-Redness Healing Ointment is a multipurpose skincare solution that has been clinically proven to provide relief for redness, while being kind to irritated or sensitive skin, caused by rosacea, acne, eczema and sunburn. Simply apply to your skin as required and massage in gently.