From our extensive range of hair loss products, men and women are able to prevent and combat hair loss and regrow a healthy head of hair.  Hair loss and thinning has been associated with a number of nutritional deficiencies or health conditions which include deficiency of iron (in women), silica, zinc, essential fatty acids (particularly Omega 3 oils), sulphur thyroid or adrenal deficiency.
It's very hard to to say which is the single most reliable product as we have had 'anecdotal' reports of all of them working for some people, and not working for others. But we can tell you that in some cases the results reported to us have been quite spectacular.
Please note, correcting hair loss is not an overnight thing. We recommend giving any regime you try 3 months before evaluating its efficacy.
Click on item for buying options, details and pricing.
---
TRX2® Hair Growth Supplement developed by Oxford Biolabs®. Manufactured in Germany (1 Month Supply)
If you're looking for a natural and safe solution for hair loss and baldness, then TRX2 is the solution for you. It was formulated by a team of scientists in Oxford, UK. This patented natural supplement works on your hair growth from a molecular level to ensure future hair growth is strong and healthy. All the ingredients used at high quality and allows hair to grow back fuller and thicker.
---
REVIVOGEN MD Shampoo & Conditioner Set
Specially formulated by leading dermatologists, Revivogen Shampoo is a unique formula that can help both men and women to combat the common problem of thinning hair. Using natural science, this bio-cleansing shampoo has been clinically tested to provide safe and swift results.
---
Revita is a high performance hair-stimulating shampoo specially formulated to preserve hair, avoid shedding and maintain scalp vitality. Made from a selection of anti-inflammatory, antifungal and antioxidant ingredients it helps to work against hair loss like no other formula and can be used by both men and women.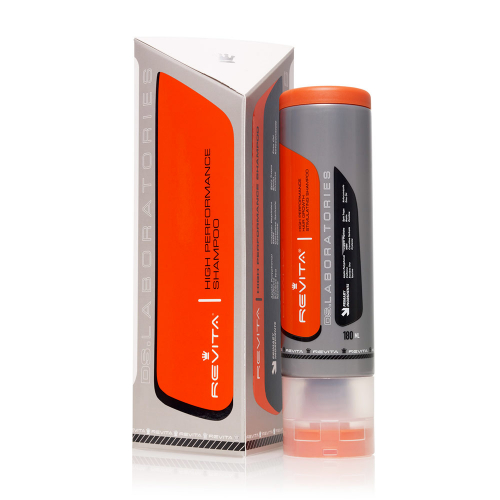 ---
Foligain Hair Loss capsules are a unique supplement that can begin to work straight away in order to combat hair loss and grow back fuller, healthier hair. Each capsule is made up of natural ingredients which have been clinically tested to improve the all around health of your hair.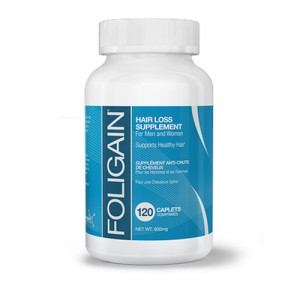 ---
Spectral.RS is an innovative hair growth formula that has already been used by many men and women to overcome hair loss and support hair and scalp health. Using advanced Nanosome technology this minoxidil-free formula helps to address the causes of thinning hair, by improving circulation and increasing metabolism in hair follicles.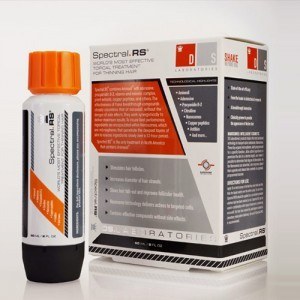 ---
Nourkrin Woman 180 Tablets (3 Month Supply)
Nourkrin for women is a hair support supplement made using natural ingredients such as Marilex, a marine derived extract. Hair loss in women is one of the most troublesome problems for women of all ages. Now there is an easy to take and Award winning solution that helps to regrow your hair to reveal a full, and healthy head of hair. It's also recognised by trichologists, dermatologists and doctors worldwide.
---
REVIVOGEN THICKENING CONDITIONER MD Anti-Hair Loss Conditioner 60ml
Enjoy healthier, shinier and thicker hair with the breakthrough Revivogen thickening condition. Formulated specially by leading hair loss experts, this cleansing condition is full of all the natural ingredients your hair needs to become stronger, healthier and visibly shinier.
---
Regaine For Men Extra Strength Scalp Foam – Scientifically Proven To Help Stop Hereditary Hair Loss – Minoxidil Foam for Hair Regrowth – 3 x 73 ml
Regaine for men extra strength scalp foam 5 Percent w/w cutaneous foam for the treatment of hereditary hair loss in men

Contains minoxidil- Always read the label

Apply directly to your scalp twice a day, every day, results may be noticeable in just eight weeks

Clinically proven to regrow hair in nine out of 10 men who apply it once daily (Olsen EA et al., 2007)
---
Dandrene is a revolutionary antidandruff shampoo, formulated to target the causes of dandruff and reduce scalp flakiness itching, oiliness and fungal odour. This shampoo combines the latest sciences with timeless botanicals to provide an ultra-premium solution to those irritating white flakes.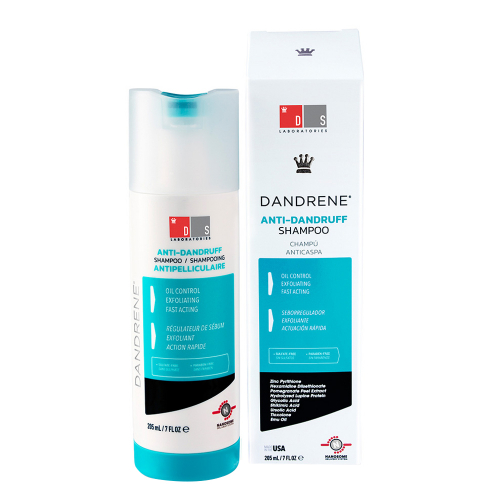 ---
REVIVOGEN MD Scalp Therapy. Natural Hair Loss Solution for Fine & Thinning Hair.
Stopping your hair loss and growing stronger, healthier hair is quick, simple, and safe with Revivogen Scalp Therapy Formula. This unique formula is designed by leading hair loss experts from the USA and has already helped thousands of men and women to achieve a full, healthy head of hair within months.