Buy vaginal creams, lubricants and gels to help with vaginal thrush or thrush on the skin and unwanted discharges, pains and itches. Thrush on the skin may be reduced by the products in this section.
Vaginal problems for women can stem from low female hygiene to sex and changes after pregnancy. They can also be the cause of such issues as loose vaginal wall muscles, which can desensitise sexual experiences. Thankfully there are female hygiene products and solutions available to help women overcome vaginal problems whether its vaginal dryness or muscle tightening,
so that women can get on with their lives.
See also: Thrush Products
Click on item for buying options, details and pricing.
2Seduce ™ Intimate Sensual Cream
2Seduce Intimate Sensual Cream is a popular topical cream that has been used by thousands of women looking for a way to natural improve their sexual pleasure and support their libido.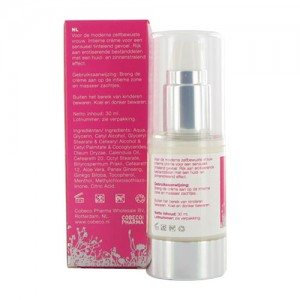 ---
Love Life Supplements Maca Root 10:1 Extract | 60 Vegan Capsules x 600mg (6000mg Equivalent)
---
hersolution gel has been used by thousands of women who are looking for a way to naturally enhance their sexual desire and satisfaction.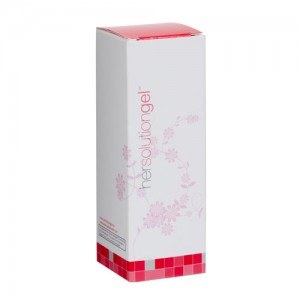 ---
Omega 7 Sea Buckthorn Oil 150 Capsules
Boost levels of Omega 3, 6, 7 and 9 with Omega7 ®. It has been specially formulated using a blend of natural ingredients to help you fight back against the symptoms of menopause. It can help you to increase vaginal fluids during menopause. This highly research dietary supplement can also help to boost your immune system and generally increase you activity levels. As well as this is can also overcome dry eyes and mouth.
---
Natures Aid Pro-INTIMATE 15 Billion Bacteria, Female Health, Vitamin B2, B6 and Zinc, 45 Capsules
---
Douper Reusable Vaginal Douche for Women, 300ml Medical Vaginal Cleaning System Vaginal Wash Cleanser Anal Douche with 3 Nozzles, Maintain Feminine Hygiene for Daily care, BPA & PVC Free
---
2Seduce Female Tighten Gel is a popular choice amongst women who are looking for a natural way to tighten their vaginal walls and enjoy more pleasurable sex.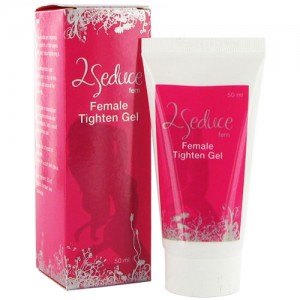 ---
ViaTight combines a unique blend of naturally occurring herb extracts and ingredients that have been used for many years in both traditional and modern medicines. These ingredients are harnessed for their ability to support female sexual function and vaginal tightness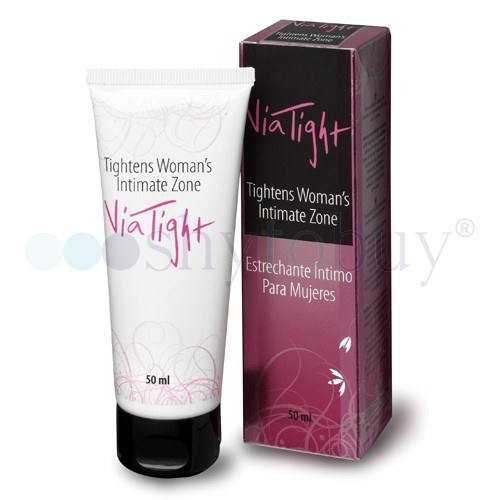 ---
Vagisil UltraFresh Intimate Wash for Feminine Daily Care, 250ml
Helps to stop odour before it starts

With Odour Shield technology

24hr protection

Clinically and Gynaecologist tested

Gentle enough for daily use

Hypoallergenic
---
CANDIDA COMPLEX 60 Premium Supplements to help you REPLACE & RESTORE the BENEFICIAL BACTERIA and to REDUCE AND CLEANSE you of any CANDIDA/THRUSH/YEAST INFECTIONS. 
The ELIMINATION process of Candida/Yeast infections is supported through all 4 parts of the cleansing process, the BREAKDOWN of Candida cell walls, the REMOVAL of Candida cells, RESTORING healthy gut flora and STRENGTHENING your immune system.
---
Proferia offers quick, effective and discreet relief from some of the most common symptoms of the menopause. This easy-to-apply cream is developed to balance the body's hormone levels in order to treat symptoms such as hot flushes, low libido and night sweats.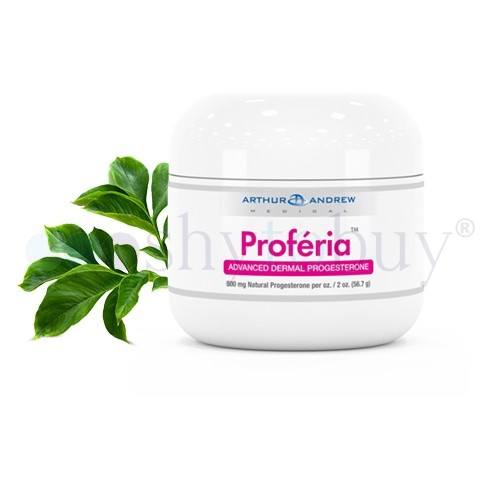 ---
Wide spectrum probiotic – containing 14 strains of friendly bacteria and 2 billion active probiotics per capsule. Enhances the effects of Threelac and we highly recommend the two products together as a combination. Bio-Kult is the best selling multi strain probiotic in the UK.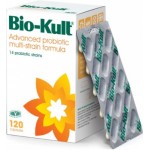 ---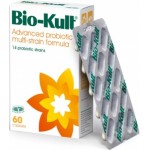 ---
Cervagyn (Probiotic Vaginal Cream) 50g
A cream based product containing the lactic acid bacteria acidophilus and garlic to help to maintain vaginal freshness and support healthy vaginal flora.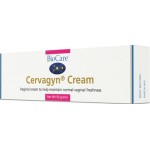 ---
Australian Bodycare Femigel 5x5ml | Hormonal Free Gel for Vaginal Dryness | Feminine Gel with Natural Tea Tree Oil | Clinically Proven for Itching, Irritation or unwanted Odour of Intimate Parts
---
Cranberry capsules contain CranRich™ concentracted whole cranberry fruit, including the skin, seeds, fibre and juice, and guaranteed standardised fruit extract. One 500mg capsule provides the equivalent of 18g of fresh cranberries. CranRich™ is the perfect alternative to drinking cranberry juice, without the sour taste, added sugar or calories of juice. It's tooth-friendly too. Cranberries naturally contain anthocyanidins, proanthocyanidins and flavonoids. Indigenous American Indians ate cranberries as part of their diet.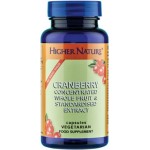 ---
---
BioCare's is a unique cosmetic formulation containing Lactobacillus acidophilus which may help to maintain vaginal freshness and support healthy vaginal flora.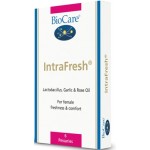 ---
Medcare (Ozonated Olive Oil) 40ml
Ozonated Olive Oil may help with vaginal freshness and many skin problems such as acne and eczema. The only brand on the market which does not require refrigeration.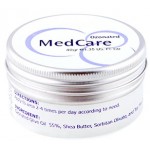 ---
Buffered Vitamin C (from Calcium ascorbate) 60g powder
With calcium. This is a gentle, non-acidic, buffered source of Vitamin C in powder form that can be mixed easily into drinks.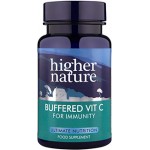 ---
V Gel Organic Aloe Vera intimate lubricant
This silky, organic, special Aloe vera gel gently moisturises and soothes dry, sensitive vaginal skin to leave it feeling soft and moistened. V Gel also encourages natural vaginal moisture to enhance personal intimacy, pleasure and comfort during sexual intercourse. V Gel can be used with condoms and tampons, and is safe if swallowed. Fragrance free and non-staining.