For sufferers of insomnia or other sleep and relaxation issues this range of herbal remedies may be helpful
If you have trouble falling asleep, staying asleep or just relaxing it may well be worth your while trying a herbal remedy. Using prescribed synthetic medications or alcohol to gain relief is fraut with dangers to your health
Click on item for buying options, details and pricing.
Neversnore 30 Capsules
Being a snorer can lead to poor sleep and strained relationships. This supplement was formulated with enzymes and herbs and has many users!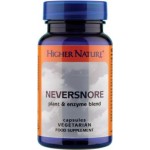 ---
NT Intensive – 14 Sachets
NT Intensive is a unique, high potency powder combination to support neurotransmitter support in a great tasting and convenient sachet. It may be useful for people with high stress levels, insomnia, anxiety, high cortisol or anyone who needs to support their nervous system
NT Intensive – 28 Sachets
NT Intensive Single Sachet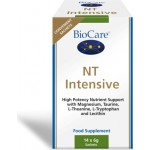 ---
Serotone – 5HTP 100mg 30 caps
Serotone – 5HTP 100mg 90 caps
Serotone – 5HTP 50mg 30 caps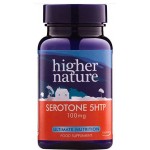 5-Hydroxytryptophan (5-HTP) is an amino acid that is the intermediate step between tryptophan and the important brain chemical serotonin. Low serotonin levels are associated with depression and poor sleep quality.
---
Passion Flower Relax Aid 30 Tablets
Passionflower has been traditionally used to aid relaxation and reduce stress, anxiety and worry.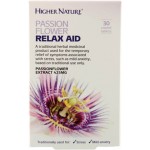 ---
Theanine 30 Capsules
It does not cause drowsiness but may help with sleep if taken in the evening. If taken during the day well as calming the mind, it also assists mental alertness, learning and concentration.
Theanine 90 Capsules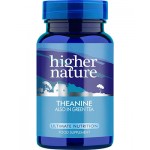 ---
Valerian Sleep Aid 30 Tablets
Valerian Sleep Aid is a traditional herbal medicinal product used for the temporary relief of sleep disturbances due to symptoms of mild anxiety, exclusively based upon long-standing use as a traditional remedy.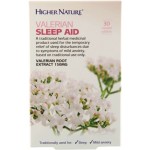 ---
Miaroma Lavender Pure Essential Oil 10 ml
Sweet and floral with a medium strength initial aroma, this soothing essential oil has been found to be very beneficial for supporting relaxation.
---
Heath And Heather Night Time Tea – 6 x 20 bags (TE296)
When you struggle to sleep, or you simply want to snuggle up and create the ideal environment for a restful night, Heath & Heather's nighttime blend will help you unwind.
---
Kalms Day Herbal 200 Tablets
Kalms is a traditional herbal remedy containing a blend of pure plant ingredients that can bring welcome relief from worry and irritability often caused by the stresses and strains of modern living.
---
Natures Aid SleepEezy Valerian Root Extract, Relief of Sleep Disturbances, Vegan, 60 Tablets
---
Bio Health 400mg Valdrian Valerian Root – Pack of 60 Capsules
Valerian is a traditional herbal medicinal product used for the temporarily relief of symptoms of mild anxiety and to aid sleep. Based on traditional use only.
---
Bach RESCUE Remedy Dropper, 20ml – Comfort and Reassure Flower Essences
Provides support at time of emotional demand such as before a driving test or interview, exam or flight, or when you simply need a little help. Suitable for all the family.
---
New Nordic Melissa Dream – Pack of 40 Tablets
New Nordic's Melissa Dream tablets are recommended to people who want help to maintain a healthy calm sleep and relaxation.
---
Bach RESCUE Night Liquid Melts, 28 Capsules – Flower Essences for Natural Night's Sleep
Simply pop a melt on your tongue, there's no need for water or fuss, and help switch off those unwanted night time thoughts and enjoy a natural night's sleep?