Skin infections can vary in size and location on the body, but are often painful and can be both embarrassing to look at and permanently disfiguring.
With skin infections you will often experience itchiness, redness, burning and flaking of the skin which often turns a brown or red colour. Impetigo, ringworm, and molluscum are all fungal skin infections caused by bacteria that can be transferred by simply touching the lesions or infected areas. Sharing clothes with an affected person is also strongly discouraged to prevent bacterial skin infections. The technical name for a skin tag is 'acrochordon'; they are small benign tumours that often occur where the skin forms creases. Fungal skin infections usually affect your skin because they live off keratin, a protein that makes up your skin, hair and nails. Fungal skin infections can be spread from person to person. These infections can be treated and we have a range of herbal products and treatments that can be delivered quickly and discreetly.
Click on item for buying options, details and pricing.
ZymaDerm™ for Molluscum Contagiosum
Shrink and eliminate the irritations of molluscum with the all-natural and patented formula of ZymaDerm for Molluscum Contagiosum. This easy to apply topical treatment is clinically proven to help shrink and eliminate lesions and is painless making it the perfect solution for both men and women who are suffering from Molluscum.
---
Epaderm Cream – recommended by doctors for the management of dry skin conditions, eczema and psoriasis. Epaderm Cream is an emollient formulated with clinically proven ingredients that moisturise and soften the skin. It has no fragrances or colourings making it ideal for treating a wide range of dry skin conditions, and is suitable for babies and children. Epaderm Cream is especially effective if applied immediately after washing or swimming to counteract the loss of essential oils from the skin.
---
Bio Cultures Complex – 40 Billion CFU with 15 Bacteria Strains per Serving – Max Strength & Potency Capsules – Made in The UK by Nutravita
MAXIMUM POTENCY 40 BILLION CFU – Each Easy to Swallow Capsules are filled with the highest quality viable bacteria at
40 Billion CFU per serving, and with a 15 strain Complex you can rest assured that you are purchasing one of the best products on offer.
---
Comprehensive Candida Support Programme Month 1 (Starting off gently)
It's impossible to create a programme that is perfect for everyone, as we are all different. But this programme has been carefully selected for those who feel they need as the product name suggests, our best shot at a comprehensive long-term programme to follow from start to finish, or at least for as long as they feel they need it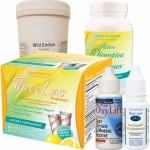 ---
Kleen Green 24oz Non Toxic Spray Assist's in the Removal of Invisible Biting Mites, Bird Mites, Scabious Mites, Dust Mites, Fleas, lice & Itchy Skin Problems
---
Evagloss Antifungal Cream Repair Anti-Itch Balm for Face & Body, Athletes Foot, Ringworm, Eczema, Dry Skin, Jock Itch, Nail Fungal Infections, Antibacterial Intense Moisture, Gentler and Safer
---
Tea Tree Oil Antifungal Soap – [Made In UK] 100% Natural | Shower Gel Body Wash | Kills Bacteria
Natural Cleanser Relieves Acne, Odour, Ringworm, Jock Itch, Nail Fungus, Athlete's Foot, | 250ml
---
Naturasil Immune Renew is designed to boost your immunity. It contains 8 types of organic mushroom, which possess remarkable abilities to support both innate and adaptive immunity, which can keep you in excellent health throughout the day.
---
Foot Rescue Balm for Cracked Heels, Very Dry Skin & Athletes Foot Cream Treatment
Athletes foot is a condition that can cause much embarrassment and discomfort for many people.
– 100% Natural and Certified Organic, Chemical Free Safe for Diabetics, Mint & Tea Tree (60g)
---
Lucas Papaw Ointment 25g | Pawpaw Cream Imported Directly From Australia
Product Information Lucas Papaw Ointment may be used as a local topical application on the following. * Abscesses * Boils * Bruises * Burns * Carbuncles * Chafings * Cuts * Cysts * Dry and Cracked skin on hands and feet * Gravel rash * Heat rash * Insect stings * Mosquito bites * Open wounds * Pimples * Scalds Sunburn * Swelling associated with injury * Splinters and thorns * Tinea * Whitlow
---
The Varesil system combines preventative capsules with a powerful varicose vein cream, to provide relief from the symptoms of varicose veins.
---
Also buy Herbal Skin Infection Products from Amazon: